OCTOBER 2019
If you have not done so, please check out our new website, www.papolst.org or continue to access the same information on POLST at the more familiar, www.aging.pitt.edu/professionals/resources-polst.htm.

A new tool that can be viewed at the site or at www.youtube.com/watch?v=I1bYxaPeCVw is a Coalition for Quality (CQEL) created video. "The Second Conversation" is designed to reveal how successive goals of care conversations may differ based on a patient's recollection of previous end of life choices and advancing illness. Dr. Robert Arnold of UPMC is a UPMC palliative care physician who demonstrates in various scenarios approaches to assessing a patient's understanding of prior conversations, updating health current status and confirming if values and choices are the same or have changed.

POLST: Doing It Right! Training Course – Still Time to Register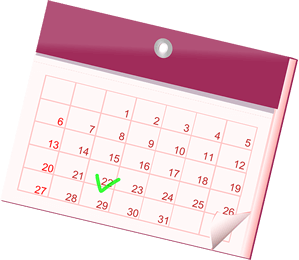 Health care professionals of all disciplines who care for individuals approaching the end of life are encouraged to attend one of the upcoming 8.0 credit hour programs. The focus is on advancing participants' understanding of advance care planning, the role of POLST and the development of skills to facilitate goals of care discussions for individuals with advanced illness.

There are still a few spots open for the October 29 course in Pittsburgh. Details are found at this link.
A second upcoming course presented by the North East Pennsylvania POLST Task Force will be occurring in Dallas, PA on November 15. The flyer for that course is here.
---
POLST and the Intended Population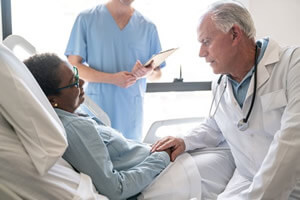 The POLST decision-making process and resulting medical orders are intended for patients who are considered to be at risk for a life-threatening clinical event because they have a serious life-limiting medical condition, which may include advanced frailty.
Examples of Appropriate Patients for Engagement in POLST
Patients with serious life-limiting medical condition or advanced frailty:
whose health care professional would not be surprised if they died within 1-2 years; or

who are at an increased risk of experiencing a medical emergency based on their current medical condition and who wish to make clear their treatment preferences, including about CPR, mechanical ventilation, ICU; or

who have had multiple unplanned hospital admissions in the last 12 months, typically coupled with increasing frailty, decreasing function, and/or progressive weight loss.
Examples of Medical Conditions (not an exhaustive list)
Severe Heart Disease

Metastatic Cancer or Malignant Brain Tumor

Advanced Lung Disease

Advanced Renal Disease

Advanced Liver Disease

Advanced Frailty, a combination of advanced chronic disease and /or advanced age with significant weight loss and functional decline

Advanced Neurodegenerative Disease (e.g., Dementia, Parkinson's Disease, ALS)
Note: For patients with significant disabilities, health care professionals should consider approaching patient about a POLST conversation only if this patient's level of functioning has become severely impaired as a result of a deteriorating health condition and when intervention will not significantly impact the process of decline.
Does the person have a disease process (not just their disability) that is an end-stage medical condition or terminal illness? If yes, they are appropriate to engage with the POLST process.
Thank you for your continuing support of POLST.
Judith Black, MD, MHA
National POLST Paradigm Leadership Council
Jewish Healthcare Foundation Medical Advisor
Marian Kemp
POLST Coordinator
Coalition for Quality at the End of Life (CQEL)
Coalition for Quality at the End of Life (CQEL)
Jewish Healthcare Foundation
Centre City Tower, Suite 2400
650 Smithfield Street
Pittsburgh, PA 15222
412-594-2550